4.7
trên
5
điểm, bởi
219
đánh giá
Virtual office service in Ho Chi Minh City
In recent years, the demand of customers for virtual office services in Ho Chi Minh City has increased. Because of the utilities it brings as well as saving more than 90% of costs, reducing the financial burden for many businesses. So virtual offices are one of the most preferred choices of small business and startups from only 399k/month. Hotline 093 188 2101
. Virtual offices help reduce financial burden, increase convenience for businesses.
Virtual Office in Ho Chi Minh are quickly becoming a trend of many startups and small businesses in the new economic era - an economy that relies on an online platform to advertise the company's image and the products and services that the company provides. Virtual offices solve all problems of office rental costs when doing business.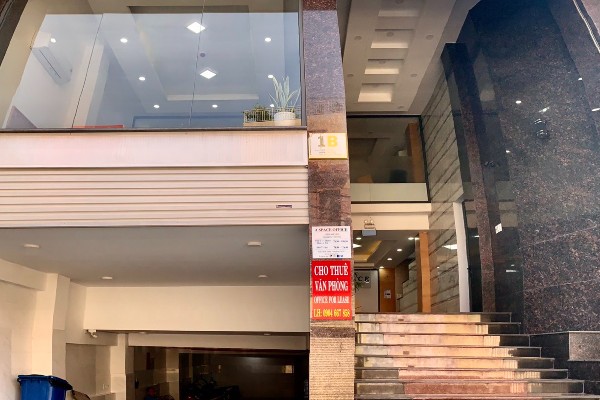 The location of Arental's virtual office service is located on a recognizable, major road.
When renting a virtual office, businesses will be provided with an address to register for a business license, have a front desk department to assist with mail delivery as well as information transmission and reception, and other support services such as support for office workers: business registration procedures, meeting rooms, seating areas, free parking, photo printers and individual seats when needed. The value that businesses get when using a virtual office is equivalent to renting an office but at a cheaper price with only 399,000 VND per month.
In addition, the cost of purchasing furniture, office equipment and hiring receptionists will also be minimized. Now businesses can focus entirely on their business.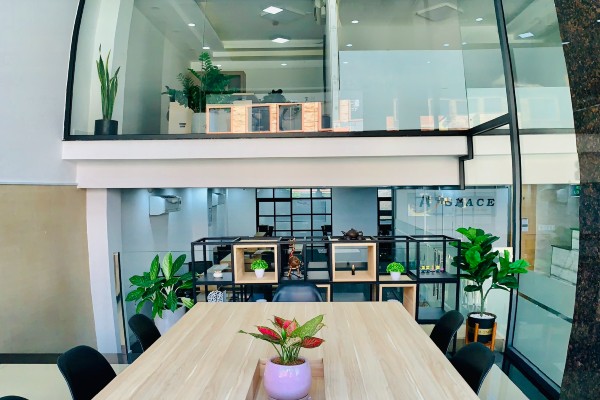 Businesses can use utilities at A Space Office building when renting a virtual office.
2. Information about virtual office rental services in Arental.
To meet that market's demand, Arental.vn provides virtual office services for rent at the following locations:
- Virtual office in District 2:
■ A Space Office Building Tran Nao: 1B Street No. 30 - Tran Nao, Quarter 1, Binh An Ward, District 2, HCMC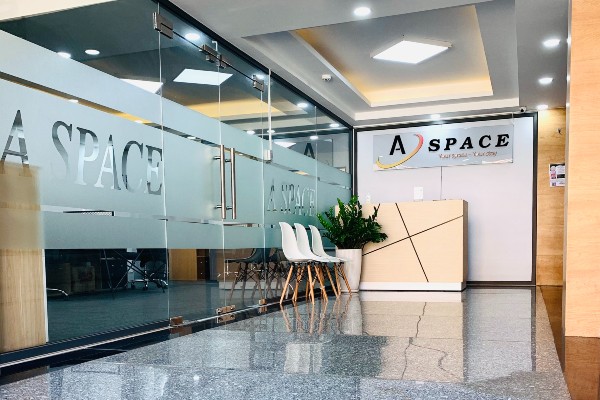 The reception area at A Space Office Building Phu Nhuan for rent office building
- Virtual office in Phu Nhuan district:
■ A Space Office Building Nguyen Van Troi: 281 Nguyen Van Troi, Ward 11, Phu Nhuan District, HCMC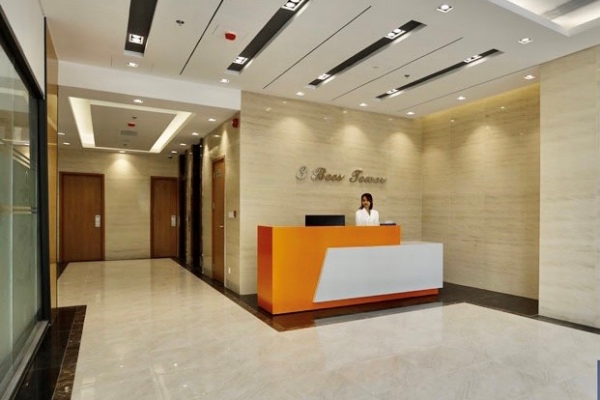 Reception hall at A Space Office Building Phu Nhuan for rent office building
Besides, for virtual office services or shared offices, in addition to providing customers with a free and comfortable working space, there is also a place for exchange and cooperation between people. To create convenience, encapsulate all the requirements of a business with full departments into one service, Arental.vn also provides supporting services such as:
■ Receptionist support to receive letters and parcels for customers
■ Support providing meeting room to welcome customers and partners easily and professionally
■ Support providing business registration address, Business establishment, tax, accounting.
■ Support customers to rent flexible service packages to suit their needs: rental package of Flexible working seat by day,by week,monthly. This is a service exclusively for customers who have a small number of days to come to the office, in order to optimize and save costs.
■ Full support and advice on legal procedures related to businesses.
- Virtual office in Tan Binh district:
■ A Space Office Building Bach Dang: 1b Bach Dang Street, Ward 2, Tan Binh District, HCMC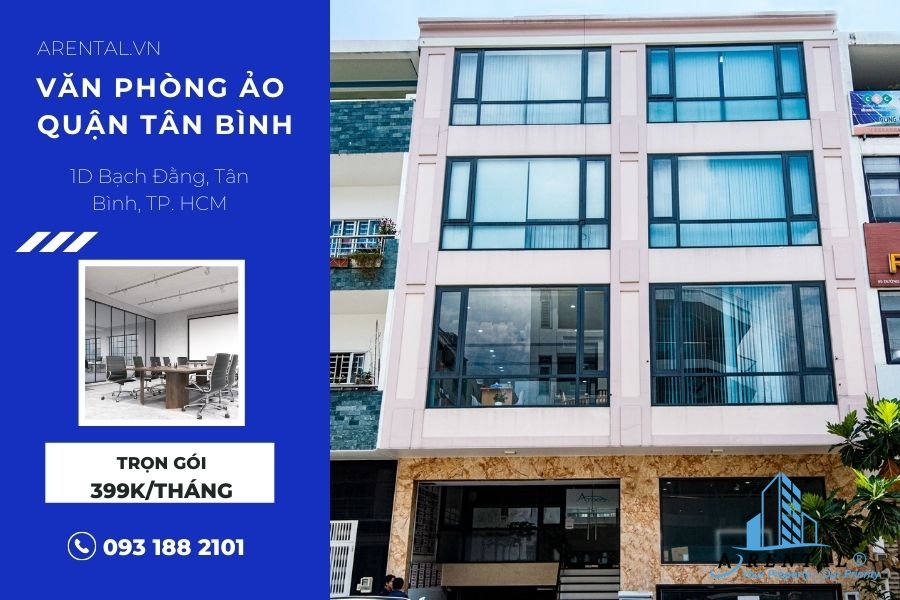 - Virtual office in District 7:
■ A Space Office Building Pham Thai Buong: 2 Street No. 2, Kim Son Residential Area, Tan Phong Ward, District 7, HCMC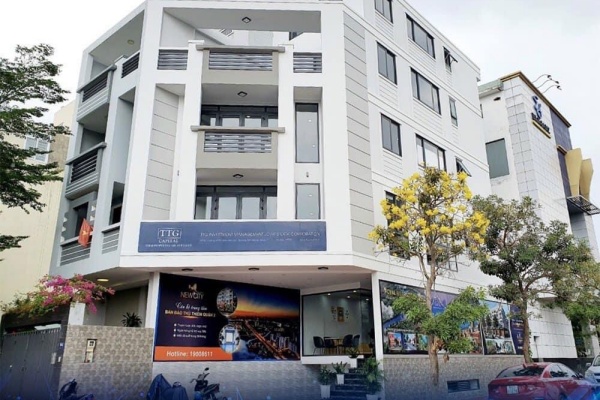 - Virtual office in District 1:
■ A Space Office Building Dien Bien Phu: 140 Dien Bien Phu, Da Kao Ward, District 1, HCMC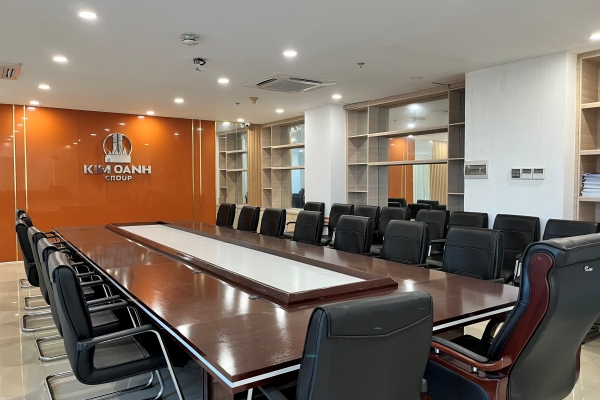 - Virtual office in District 3:
■ A Space Office Building Nguyen Thi Minh Khai: 180 Nguyen Thi Minh Khai, Vo Thi Sau Ward, District 3, HCMC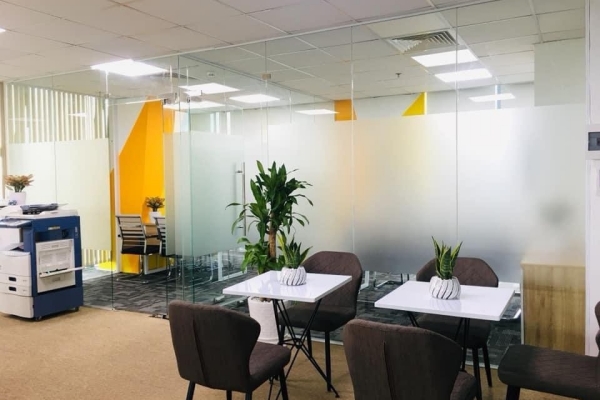 3. Legality of virtual office form
Many customers are still wondering about the legality of the virtual office form. Therefore, it still has to pay a cost of 7-10 million / month to rent a small office as a representative office. Although the customer does not need to work at the company. Why such a waste?
First, you need to understand what a virtual office is:
Using virtual office services is a form of "renting an address at a building with a nice location, convenient to carry out business registration procedures". And it is the type of office that is very popular in Vietnam. This type is popular not only to build a professional and luxurious image for businesses but also to save up to 90% of costs. But still ensure the utility and legality.
- Cost savings: the average rental price of a traditional office in central districts is from $15-$60/m2 depending on location and office segment. Thus, to rent an office with the smallest area with 1 table and 1 chair, it will take businesses from 7-10 million / month, and the number of employees who can use the office is almost zero because the office is too small. Meanwhile, choose to rent a virtual office from only 290k/month. The business can save a lot
3.1 Legality of this form
According to Article 43 of the Enterprise Law 2014 stipulates:
The head office of an enterprise is the contact point of the enterprise in the territory of Vietnam, whose address is determined including house number, niche, alley, alley, street, street or hamlet, hamlet, commune, wards, townships, districts, districts, towns, provincial cities, provinces and centrally run cities; phone numbers, fax numbers, and email addresses (if any)"
When registering a business, the business must have an address. There is no legal document stipulating that businesses are not allowed to rent virtual offices. And renting a virtual office is not against the law. Businesses will use the virtual office to carry out business registration
Contact phone number 093 188 2101 to easily have a luxurious business address in Phu Nhuan district. In addition, coming to Arental, businesses will be supported with office services such as meeting room rental services, support for business establishment procedures ... office rental by area...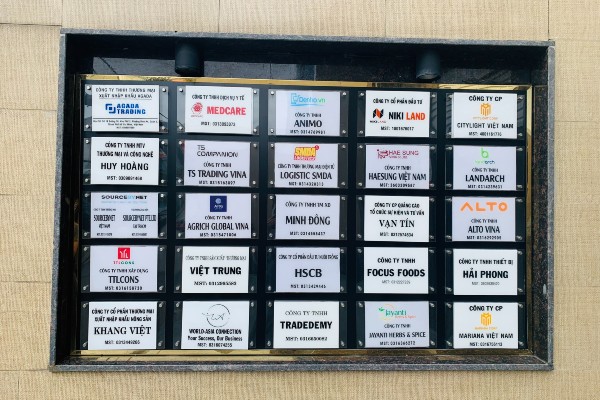 Boards of companies are placed inside the aisles of the building.
3.2 Update information on adjustment of administrative boundaries of Phu Nhuan district and establishment of Thu Duc city
Join Arental.vn to learn the procedures and regulations on changing business address after merging wards in Phu Nhuan and establishing Thu Duc city
Resolution 1111/NQ-UBTVQH14 was issued on December 9, 2020 by the National Assembly Standing Committee, on the arrangement of district and commune administrative units and the establishment of Thu Duc City in Ho Chi Minh City. Regarding the administrative boundaries as well as the procedures for establishing and adjusting business addresses for enterprises, there are many changes. Most businesses, especially small and medium-sized enterprises, enterprises without a legal department will face many difficulties in registering/adjusting business addresses.
According to the content of the Resolution, there are 2 issues businesses renting virtual offices in Phu Nhuan, virtual offices in District 2 need to pay attention to:
- Phu Nhuan virtual office: businesses that have been using Phu Nhuan office services should pay attention to the merger of wards 11, 12 and wards 13, 14.
■ Ward 11 and Ward 12: The entire natural area and population of ward 12 will be merged into ward 11. After that, the new name will be unified as ward 11. When the merge is completed, ward 11 will have a total natural area of 0.39km2 and 15,522 people.
■ Ward 13 and Ward 14: The entire natural area and population of Ward 14 will be merged into Ward 13. After that, the new name will be unified as Ward 13 and has a total natural area of ​​0.29km2 and 16,609 people. .
Based on the content of this Resolution, the update, amendment and adjustment of the new address will be implemented by the People's Committees of wards before February 1, 2021. For individuals and organizations responsible for adjusting the address, they need to be proactive and self-disciplined to get support to complete quickly and on time. And all costs to change the address due to the effects of the merger of Wards will be FREE for both individuals and businesses.
Thus, residents of Ward 11 and Ward 13 will not have any changes. Individuals and organizations with addresses in Wards 12 and 14 will take the initiative to go to relevant competent authorities to carry out the necessary procedures and papers and complete the amendment.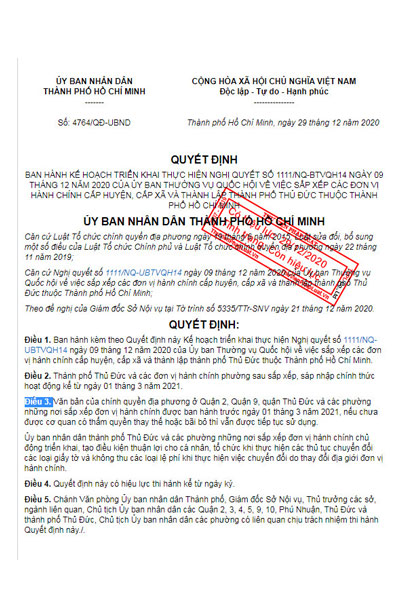 Contents of Resolution 1111/NQ-UBTVQH14
- Virtual office in District 2: Enterprises renting virtual offices in District 2 should note to update the business address according to the new administrative boundary. After merging District 2, District 9 and Thu Duc District to establish Thu Duc city.
The decision to establish Thu Duc city has been approved since the end of 2020. By January 1, 2021, this Resolution will officially take effect. Thu Duc was established on the basis of completely merging the population size and natural area of ​​3 districts in the east of the city (District 2, District 9, Thu Duc District). The period from January to February 2021 is the time for individuals, organizations and businesses to complete the procedures, update and adjust the address according to the new regulations.
Like businesses in Phu Nhuan, businesses operating in offices for lease in District 2 as well as using virtual office services will actively go to the authorities to carry out address adjustment procedures. Fees will be FREE for these procedures.
Arental.vn commits to accompany our customers and partners to create cultural and economic values ​​that contribute to improving the quality of community life and the development of Vietnam's real estate industry.