Hourly meeting room for lease in District 2- only VND 249.000/hour (capacity: 12 seats people)
5
trên
5
điểm, bởi
4
đánh giá
Amenities
Facilities
Support in organizing beverages, office requisites
Reception service
Projector, AV screen, air conditioner
Modern and safe elevator
High-speed and stable Internet
Security 24/7
Spacious basement
Daily cleaning service
Over View
Property Feature
Hourly meeting room for lease in District 2| only VND 249.000/hour (capacity: 12 seats)
In addition to managing and leasing offices, Arental also provides "hourly meeting room for lease" service for only VND 149,000/hour. Flexible packages for weekly, monthly, or long-term tenancy.
1. Detailed service information
Location: A Space Office Building (1B, Road No. 30, Tran Nao street, Binh An Ward, District 2) Location convenient to banks (Techcombank, Agribank, DongA bank...), company offices and schools...
Year of construction: 2019
Uninterrupted traffic during rush hours and the streets no to be submerged during pouring days
Densely residential area and various external facilities: Gas station, hospital, restaurants, banks, convenient stores...
The area of the room: 30m2
Capacity: 10-12 seats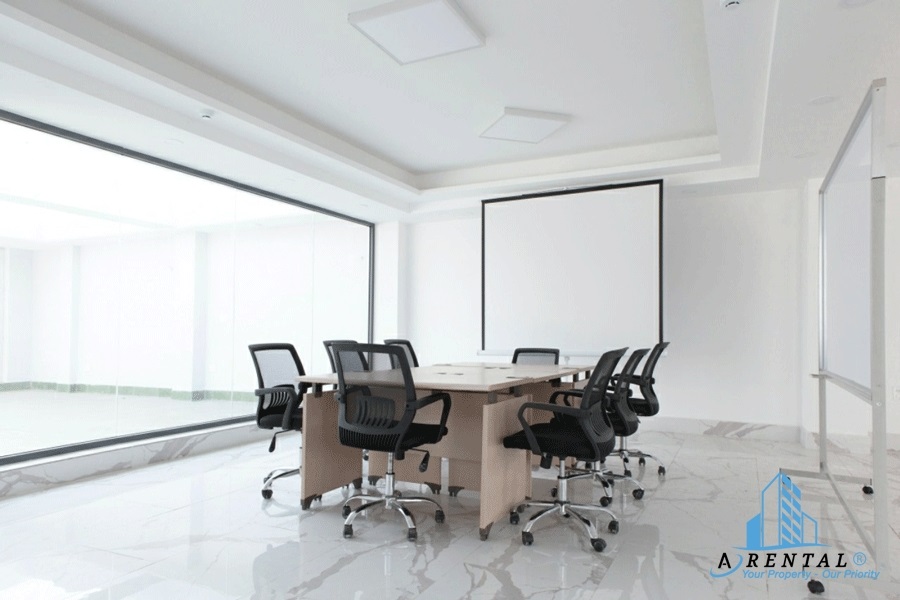 Professional and luxurious design, impressing your customer and partners.
About the Building
In mint conditions
Number of stories: 1 basement, 1 ground floor, 5 floors, and a rooftop.
Facilities and furniture: Toshiba Air conditioners, Acer Projector, connectors, smart and energy-saving energy lighting system, meeting table, ergonomic chairs, surveillance cameras.
Elevation of your company's image and brand value while operating at the building.
Periodical insecticide spray and daily cleaning service. We ensure you an airy and safe space.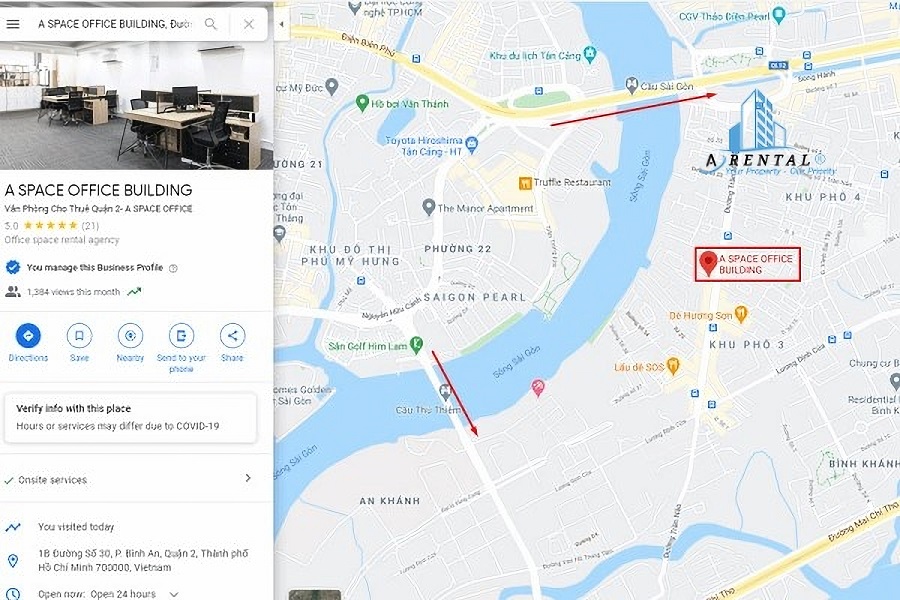 Location convenient for travel
2. What would you get when choosing our meeting rooms?
A professional and luxurious space for meeting with customers and partners
Convenient location for making transactions and travel.
Cost-cutting - save up to 90% of the rent, with various rental packages
A modern and fully furnished meeting room like that of big companies:

Projectors, air conditioners, whiteboards, and other office requisites are ready to use.
Support of printing, color printing, photocopy.
Information security
Support of organizing meeting room as requested.
Professional receptionists to welcome your guests (competent in communicating in English and Korean)
Free parking.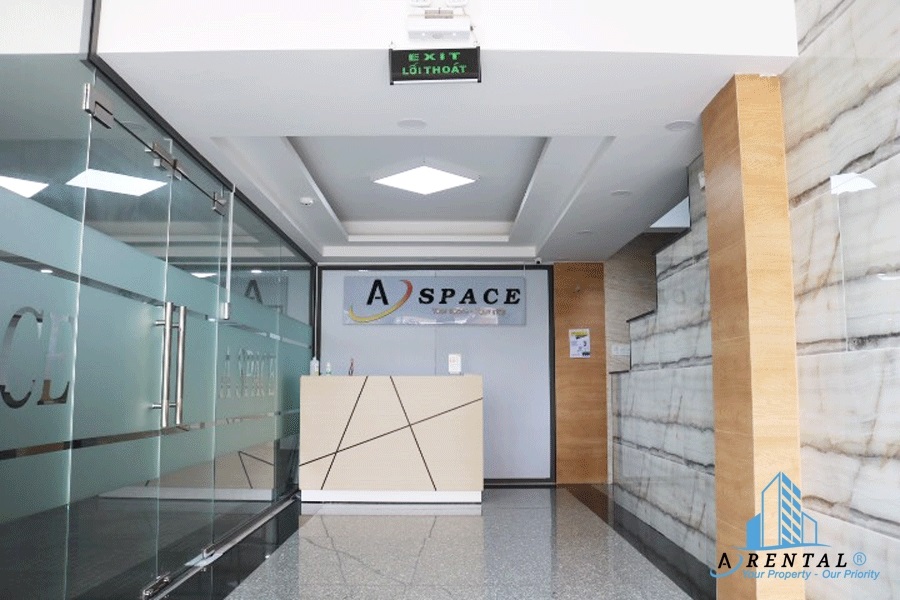 Reception lobby for welcoming guests.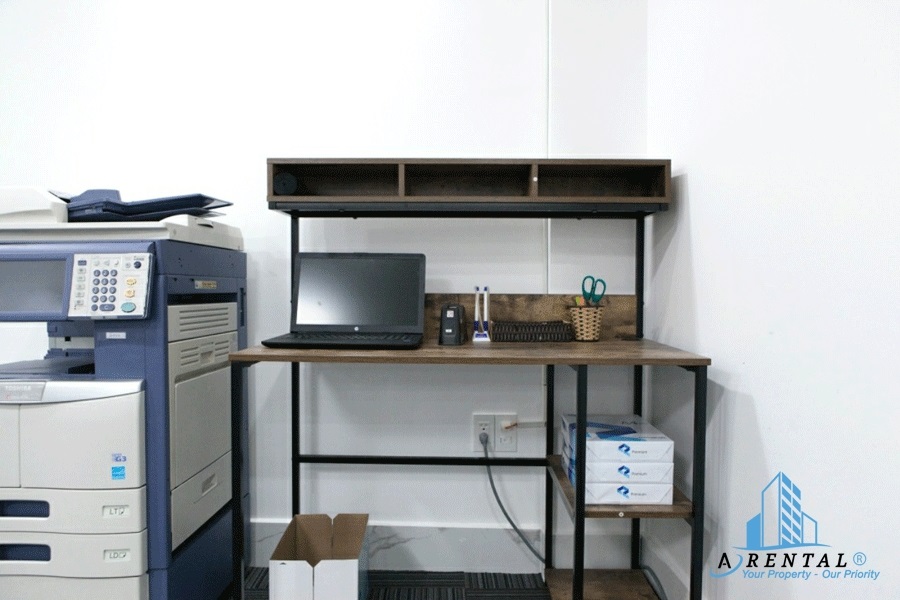 Arental will support you in printing and setting up office requisites.
With only VND 249K/hour, You will have a fully furnished meeting room like that of big companies.
A Space Office Building has been recently built and come into operation, with modern facilities and equipment in mint condition, your company image and brand value will be leveled up while operating at the building.
If you need a modern and luxurious room to formally meet and work with your customers or your partners, our hourly meeting room service at Arental will be an excellent choice.
Besides, we also provide other services such as traditional office, coworking space, virtual office with various office sizes and prices.
Call us at 093 188 2101 for further information and assistance.

Our Agents

Đoàn Trọng Tuấn
More Properties meeting room